Users on GeM
The Seller Primary User can create upto 50 Secondary Users and manage their roles and status here
Manage Users
Add Secondary User
Manage your users from this dashboard.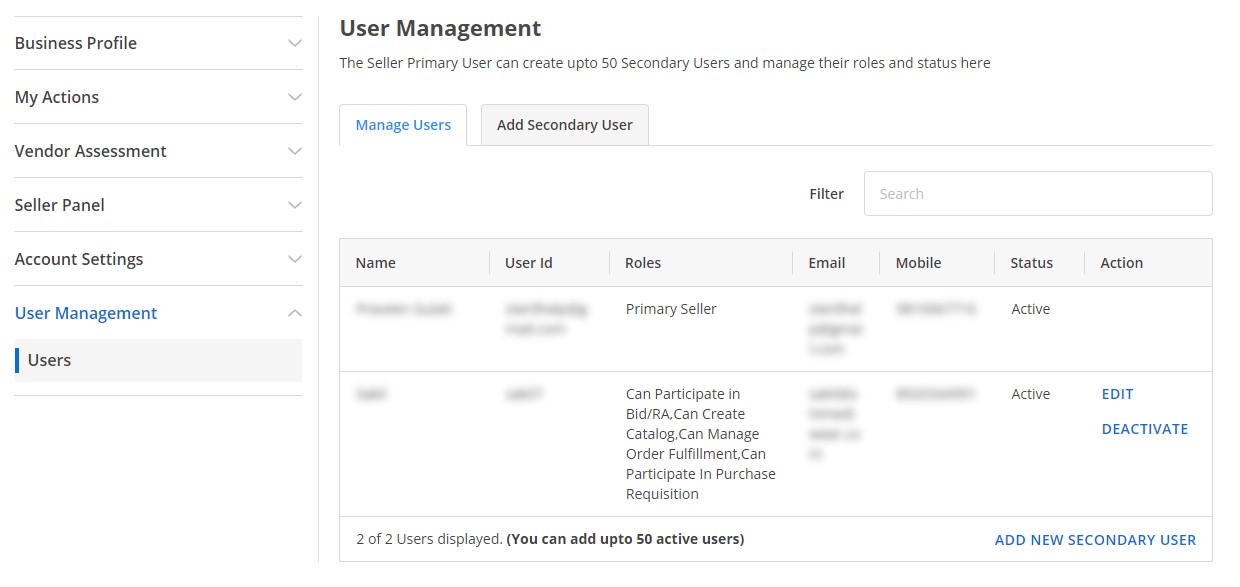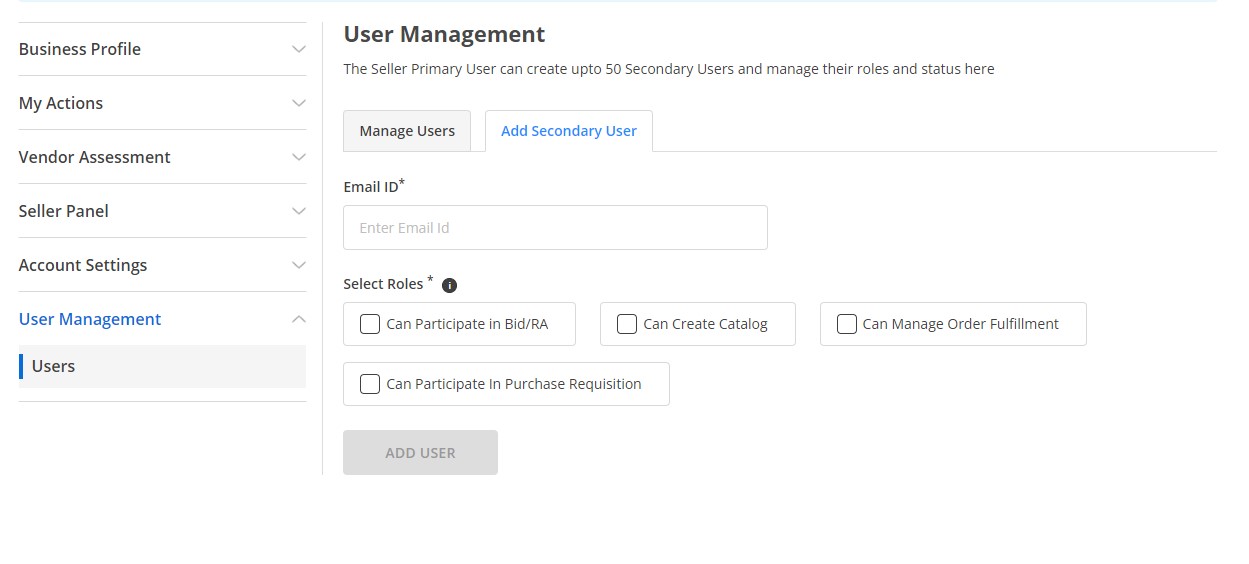 Follow the steps below to add a secondary user
Enter his/her email id
Select the role
Click on ADD USER
An activation link will be sent to the email address you provided above. Click on the link and verify with Aadhaar or PAN.
Once verification is completed, you can create a user ID and password for your secondary account.