Payments on GeM
As soon as you created the invoice, all your steps were completed and now the buyer will generate the CRAC (Customer Receipt Acceptance Certificate) and make the payment. Once the CRAC is generated by the buyer, you will be notified by email. You can check whether the buyer has accepted or rejected your supplies.
Check CRAC and Payment​
In the order details tab, navigate to Shipment wise
Click on the Details icon

You can see and download the generated CRAC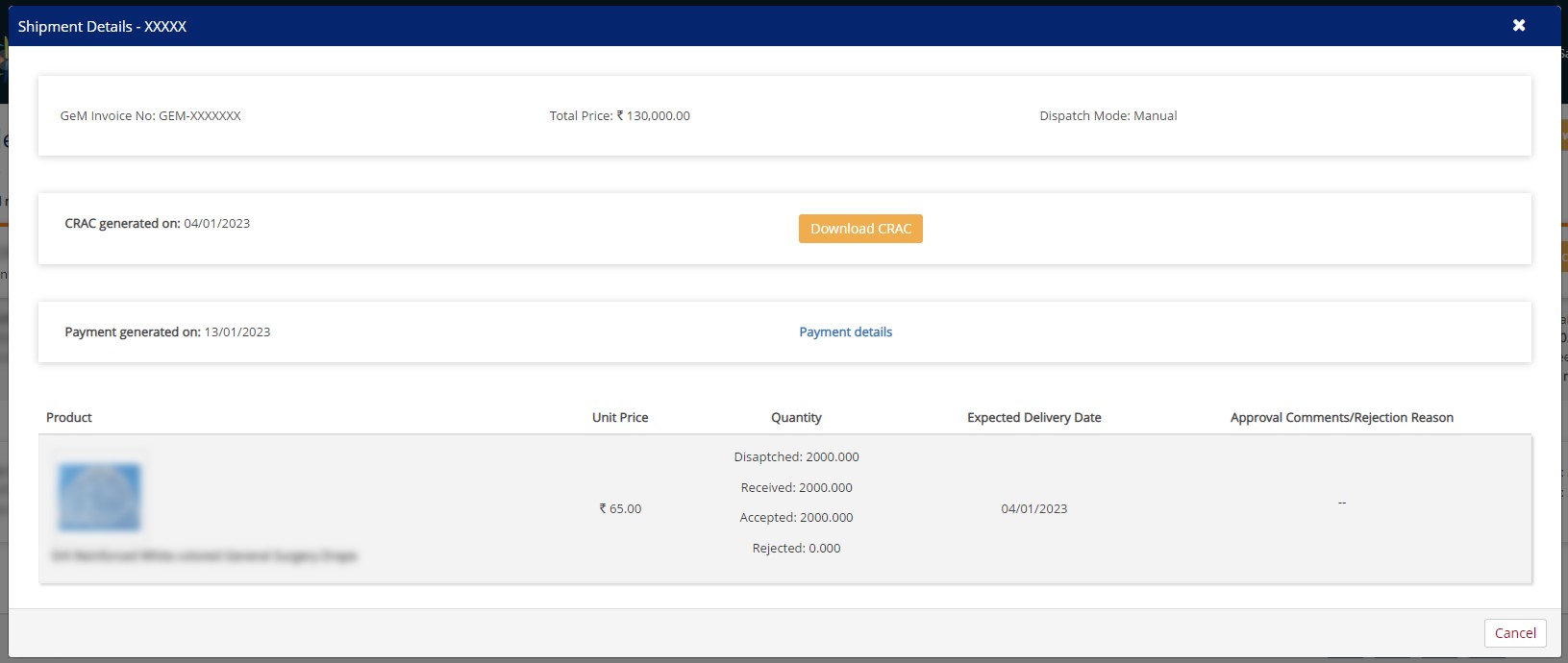 Click on Payment details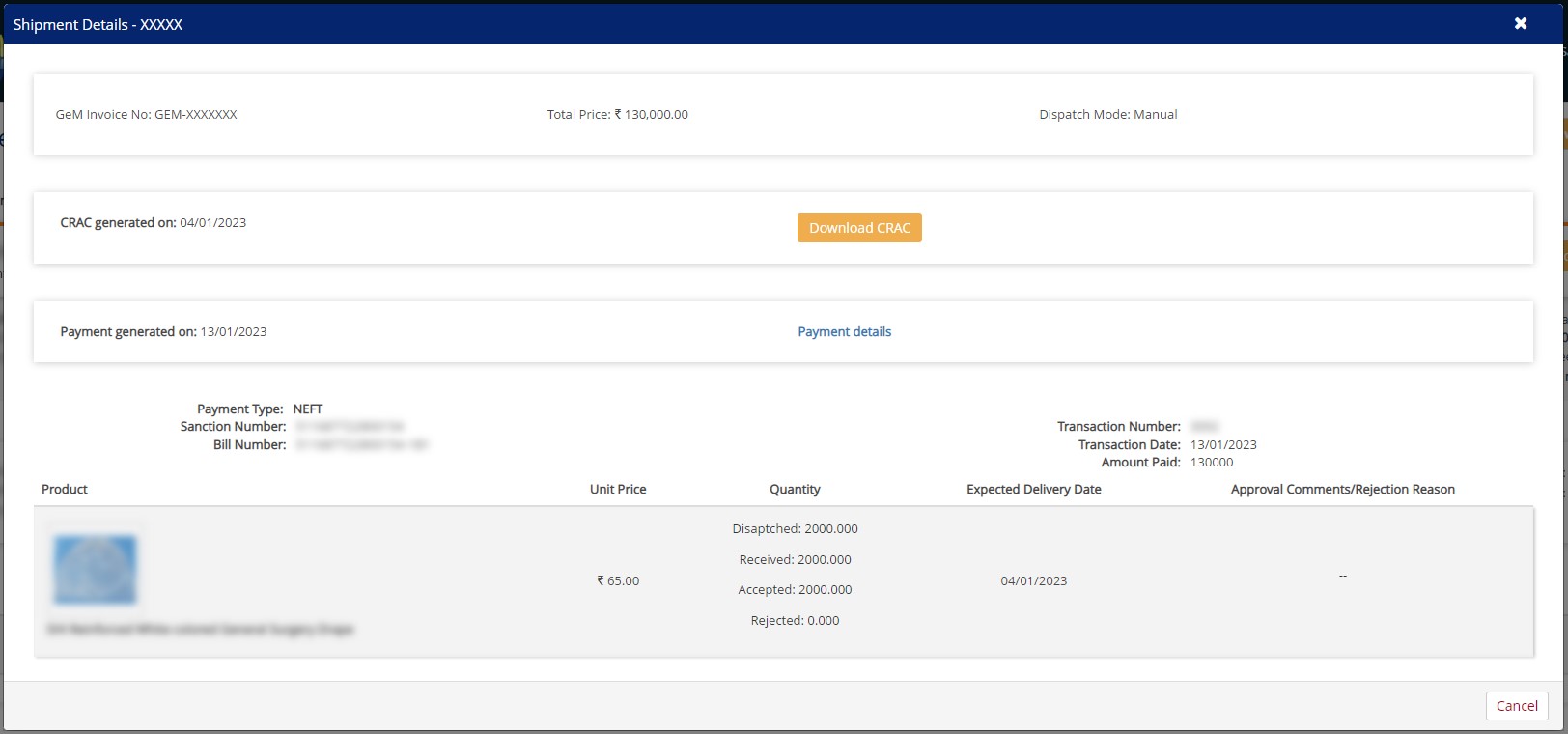 You can see the payment details.
info
You should double-check with your CA or account department to determine whether you received the payment if you see nothing in the payment details. If you didn't receive the payment within 15 days of CRAC generation, you can raise an incident in this regard.