In the realm of government procurement, the GeM (Government e-Marketplace) has revolutionized the way businesses engage with public entities. As an Original Equipment Manufacturer (OEM) looking to participate in GeM bids, it is crucial to have the necessary documentation in place.
One such document is the OEM Authorization Letter, which validates your authority to bid on behalf of the OEM.
To streamline this process, we have developed a user-friendly and free OEM Authorization Letter Generator tool on our website.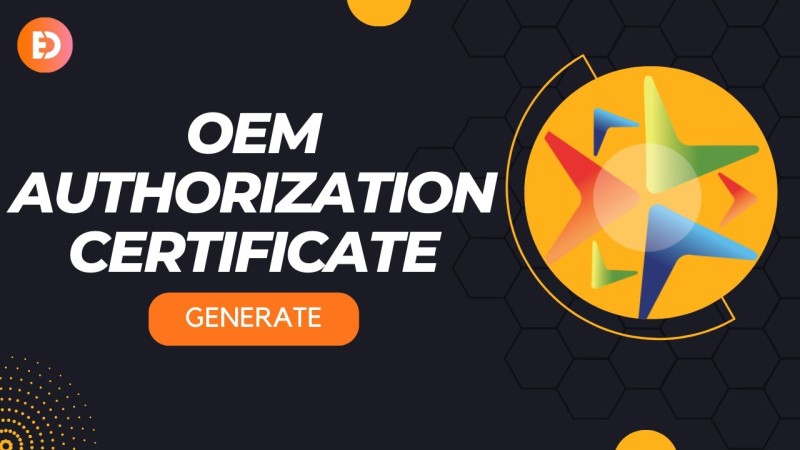 In this blog post, we will guide you through the step-by-step process of generating an OEM Authorization Letter for GeM bids using our tool.
Steps​
Follow these steps to generate an OEM Authority Letter.
Access the OEM Authorization Letter Generator Tool​
Visit our website and navigate to the OEM Authorization Letter Generator tool in the tools section, or directly go to it through below link. You will find a user-friendly interface that simplifies the letter generation process.
Generate Now
Fill in the Required Details​
Provide the necessary details in the designated fields. These typically include:
Your company's name and contact information.
The reseller's name and contact information.
Your brand name (you can enter your company name if you don't have a registered trademark).
GeM Bid No for which you are generating OEM Authorization letter.
Review and Finalize​
Carefully review the generated letter to ensure accuracy and completeness. Cross-check all details, including spelling and contact information, to avoid errors. Our tool generates a professional-looking letter that adheres to the required format. You can regenerate the letter if you feel that there is an error by clicking Re-generate.
Download and Print​
You can download the OEM Authorization letter once you have verified that it has been generated correctly. To download it to your device, simply click on the download button. Make sure that the letter is printed on your company's letterhead so that it can be used on an official basis.
Conclusion​
Generating an OEM Authorization letter for GeM bids is now a hassle-free process with our user-friendly OEM Authorization Letter Generator tool. By following the steps outlined in this blog post, you can effortlessly create a professional and compliant letter that validates your authority to bid on behalf of the OEM. We understand the importance of accurate and efficient documentation, which is why we developed this tool to simplify your GeM bidding journey. Streamline the process, save time, and ensure compliance with our free OEM Authorization Letter Generator.