Challenges Representation on GeM
Bidders whose bids have been disqualified in technical evaluation may review the reason(s) for rejection by the Buyer and raise a one-time representation to challenge the rejection for disqualification within 48 hours after technical evaluation is completed.
Buyer shall respond to all such representations before proceeding with the Financial Bid Opening.
Steps​
Log in to your GeM Seller Account and search for a bid in which you are disqualified by the buyer. From here, you can view the rejection reason and submit a one-time representation.
Response​
Once the buyer replies to your representation, you will get an email like this.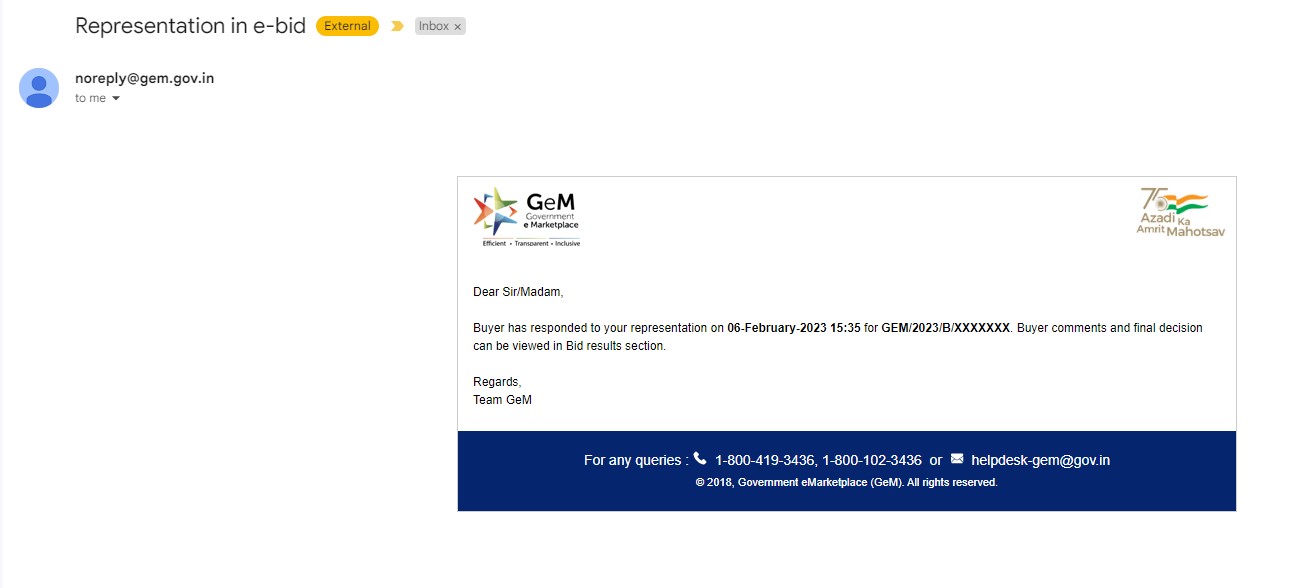 From the technical status of the bid, you can now see whether the buyer accepted your technical bid or not.