Bid/RA Participation on GeM
We have already learnt how to find GeM Bids and prepare documents for that bid. Now we are about to walk through the steps in order to participate in a GeM Bid.
Steps to participate in GeM Bid/RA​
Follow the below steps to participate in the GeM Bid/RA.
Log in to your GeM Seller Account
Find the bid you want to participate in
Click on the PARTICIPATE button to start

Click on the Choose Catalogue and select the available catalog matching the required specification.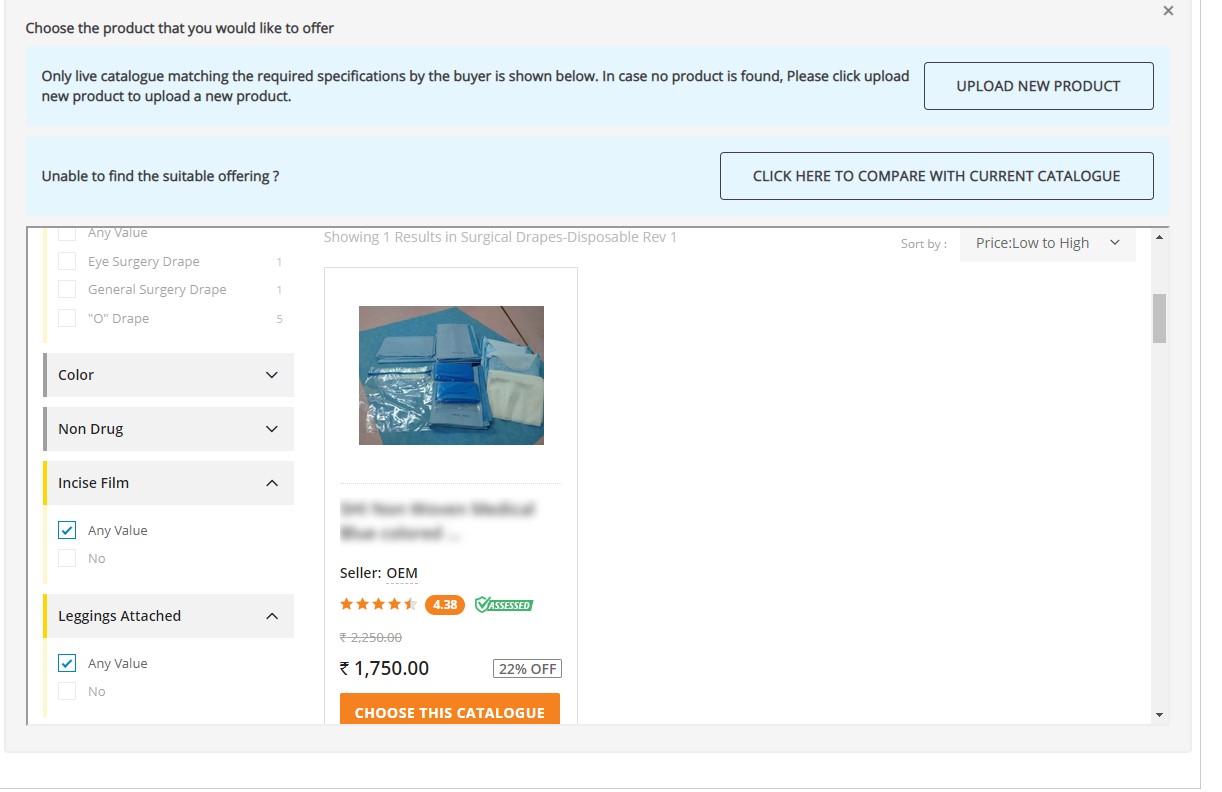 Click on ENCRYPT & SAVE to save your technical offering and click on CONTINUE to offer price
Enter your price (incl GST) and click on ENCRYPT & SAVE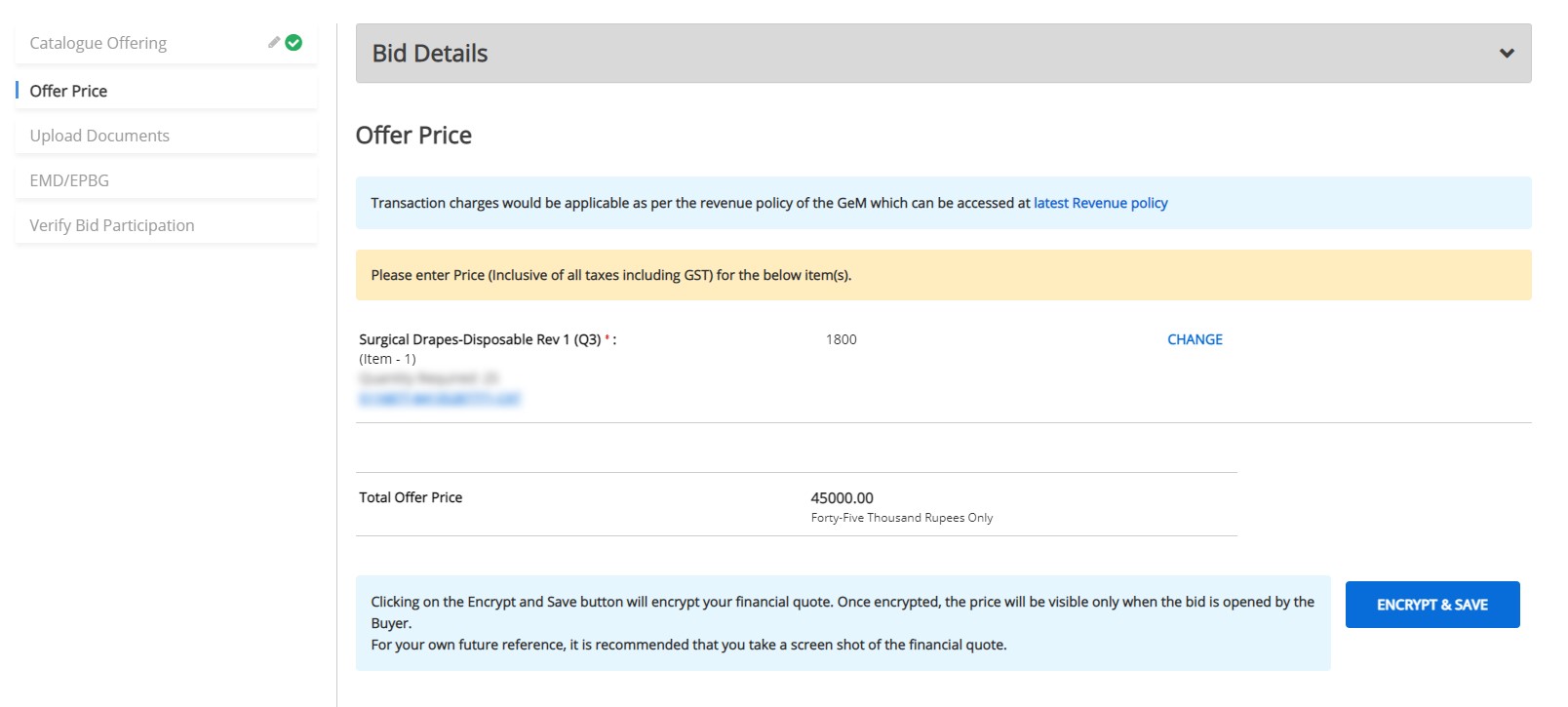 info
Price offering section will be skipped in case of RA Participation. Only technically qualified sellers can quote their price after technical evaluation.
Upload the required documents and click on SAVE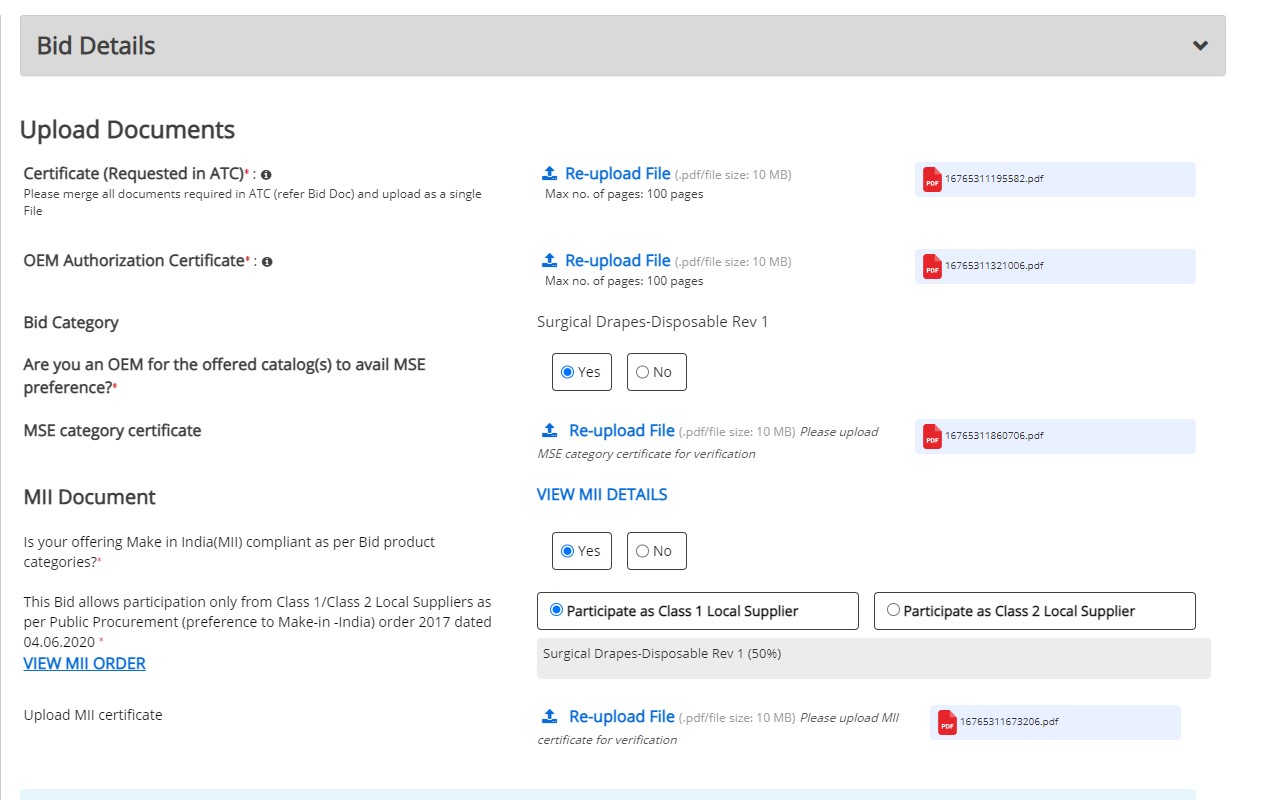 Verify your bid submission with the available verification method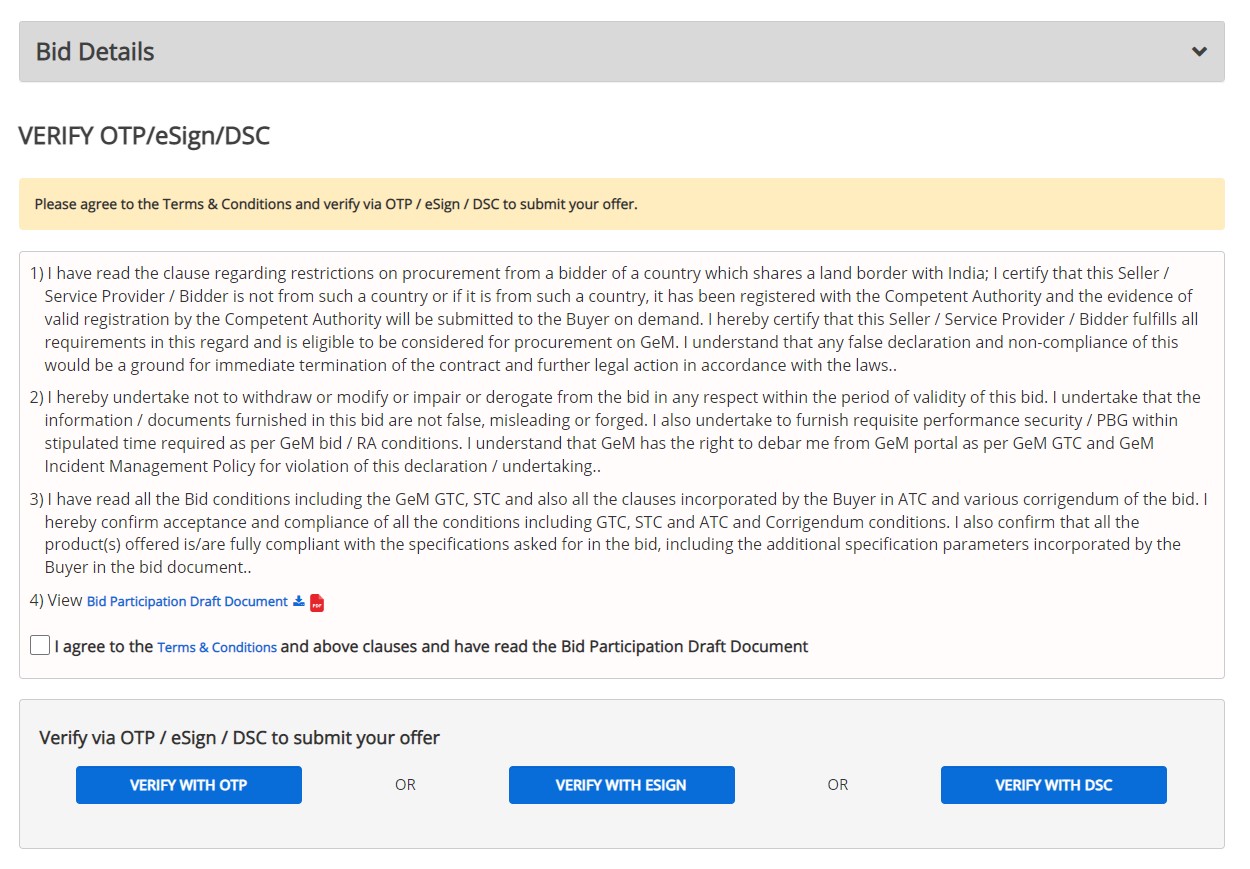 Confirmation will be shown here for your bid submission

Withdrawing from participation​
If you want to withdraw your participation from GeM Bid, you can do so a maximum of 3 times. To do so, click on the withdraw button. Enter your reason for withdrawing and click on the 'WITHDRAW BID` button.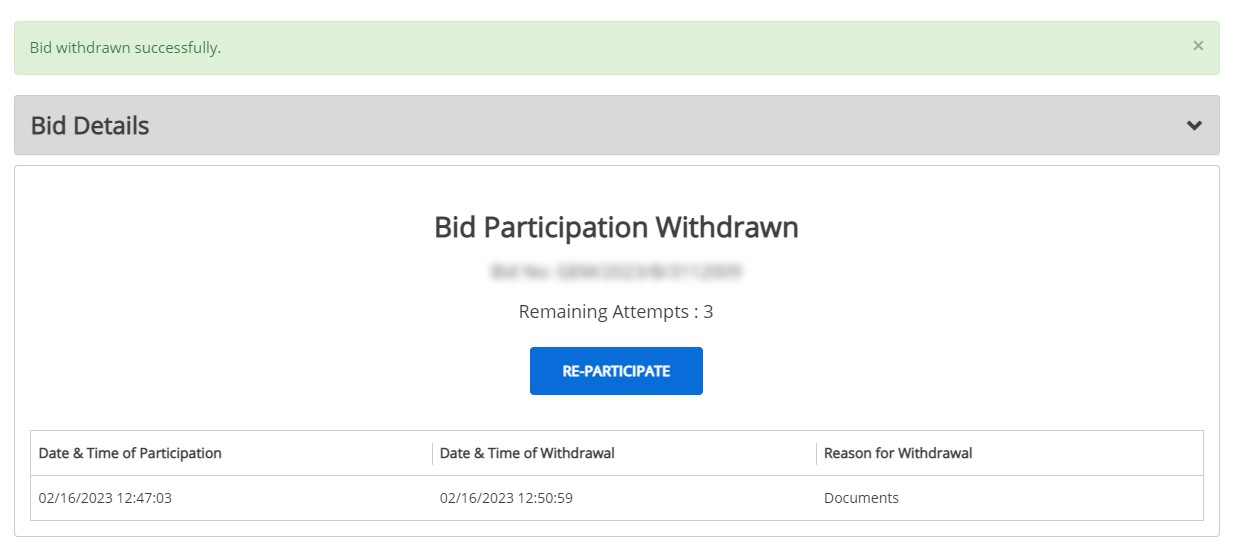 You can re-participate by clicking on the RE-PARTICIPATE button.