TAN Verification on GeM
TAN - Tax Deduction Account Number or Tax Collection Account Number is a 10-digit alpha-numeric number issued by the Income-tax Department. TAN is to be obtained by all organizations/persons who are responsible for deducting tax at source (TDS) or who are required to collect tax at source (TCS).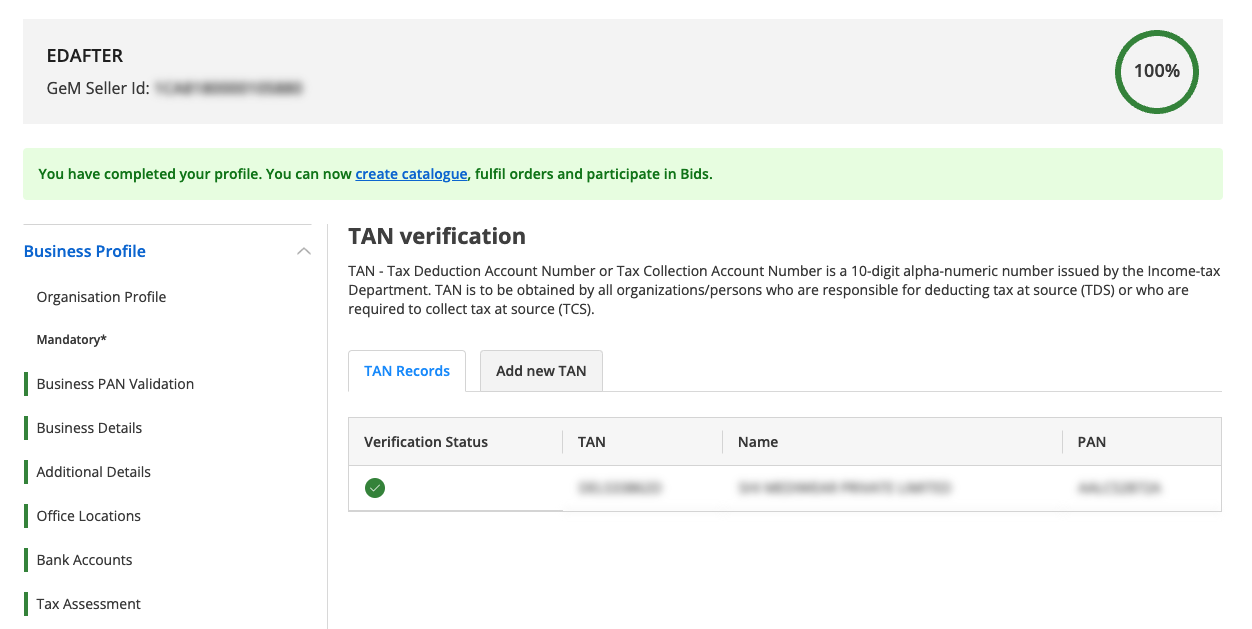 If you have a TAN Number, then you can add it on GeM Portal by following below mentioned steps
Click on the Add New TAN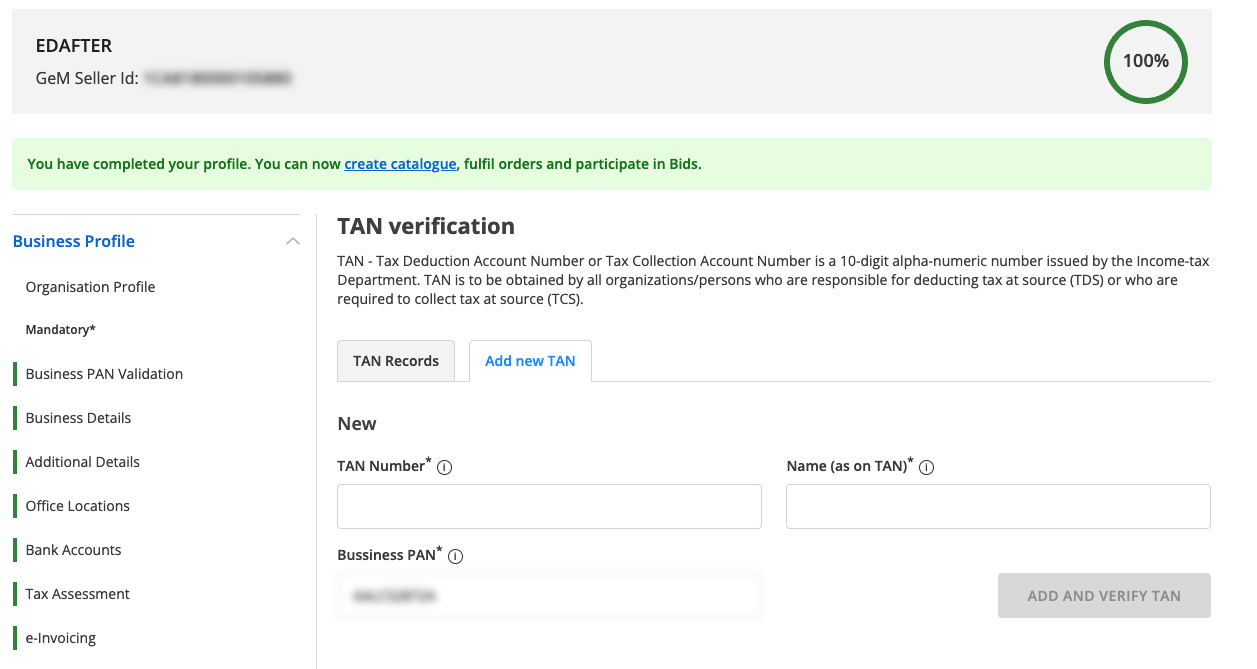 Enter TAN Number, Name as per TAN, and PAN Number
Click on the ADD AND VERIFY TAN.